MCA - News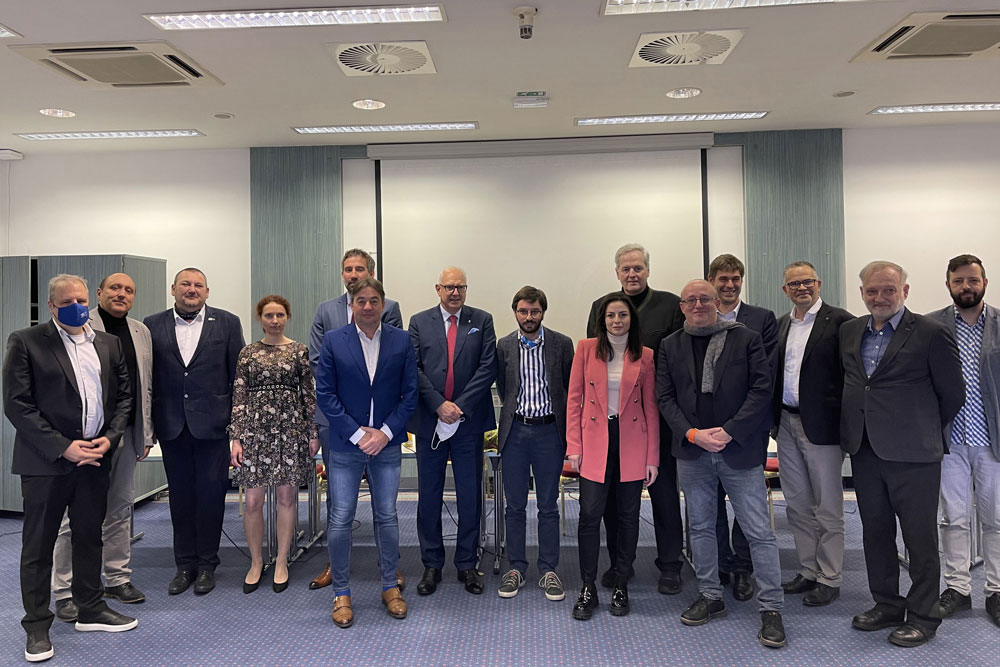 Mitropa Chess Association
The MITROPA countries Austria, Croatia, Czech Republic, France, Germany, Hungary, Italy, Slovakia, Slovenia and Switzerland founded the Mitropa Chess Association (MCA) in a meeting after the ECU General Assembly on November 13, 2021 in Catez, Slovenia. Theodorus Tsorbatzoglou, Secretary General of the European Chess Union, attended the meeting as a guest.
The statutes were signed by the representatives of the federations. Marco Biagioli was elected as the first President of the Association, Nina Rob as Vice President and Luigi Maggi as Treasurer. Walter Kastner was appointed Secretary General. The headquarters of the association is in Vienna, Austria, where the Mitropacup was founded.
The Chess Mitropacup is an idea of the Austrian International Arbiter Gertrude Wagner. She wanted to create a tournament for teams in the center of Europe, as it was common in soccer. Kurt Jungwirth, President of the Austrian Chess Federation from 1971 to 2017, recognized the chances of this idea and said: "Ok, let's organize a Mitropacup".
The first Mitropacup was held in Innsbruck in 1976. Germany won the premiere ahead of Switzerland and Yugoslavia. 2021, Switzerland organized the 39th Mitropacup in a hybrid online format for the first time due to the pandemic. The 40th Mitropacup was held in Corsica, France, 2022 over the board again.
A project that shows how the MCA can cooperate in the future is the Erasmus plus project "CUPS", submitted in June 2021. "Chess unites and promotes skills" tryed to bring chess into schools as a compulsory subject.
The MCA has agreed in its statutes to work more closely together and to agree on common values. Chess is sport, but also a means to promote friendship, culture, common values such as sportsmanship, gender equality, integration and social improvement.